The STAR E project has developed two publications – Managing organisational change: tools and methods to become a diversity-sensitive NGO, and The STAR E training handbook – both of which we hope other organisations can use for their work with young people and their own governance to help them engage with issues of diversity and inclusion.
One way to share these publications is what we are calling "multiplier meetings", or Fachtag in German. These are sessions with people from a variety of organisations, where we showcase a method from one of the two handbooks, as a way to encourage attendees to use them with either their young people or management team.
In November 2019, ICYE UK held our Annual General Meeting (AGM), which was attended by members from across the network, many of whom work or volunteer for organisations that engage young people. It therefore seemed an ideal opportunity to run our first multiplier meeting for the training handbook, as this was more suited to the kind of people attending the AGM.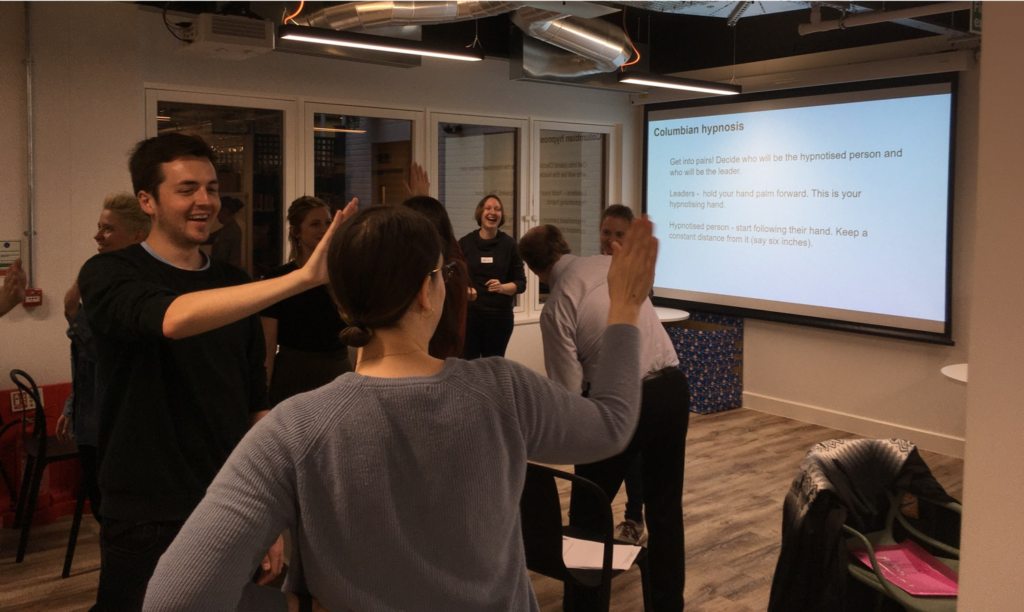 I decided that the simplest method to use in this context would be Columbian Hypnosis, as it required no additional materials and could be done within the timeframe available for this session.
I introduced the STAR E programme, including our work on managing organisational change, to provide some context for the handbook, and then explained what we would be doing next. Attendees were split into pairs with one designated the 'leader' and the other the 'follower'. For the first five minutes the follower has to mirror everything the leader does: anything from holding up their hand in front of their face to climbing over the nearest chair! After five minutes people swap roles and it's the turn of the follower to lead.
The idea behind Columbian Hypnosis is that people experience both the power to influence and powerlessness, and are then encouraged to reflect on how both experiences made them feel.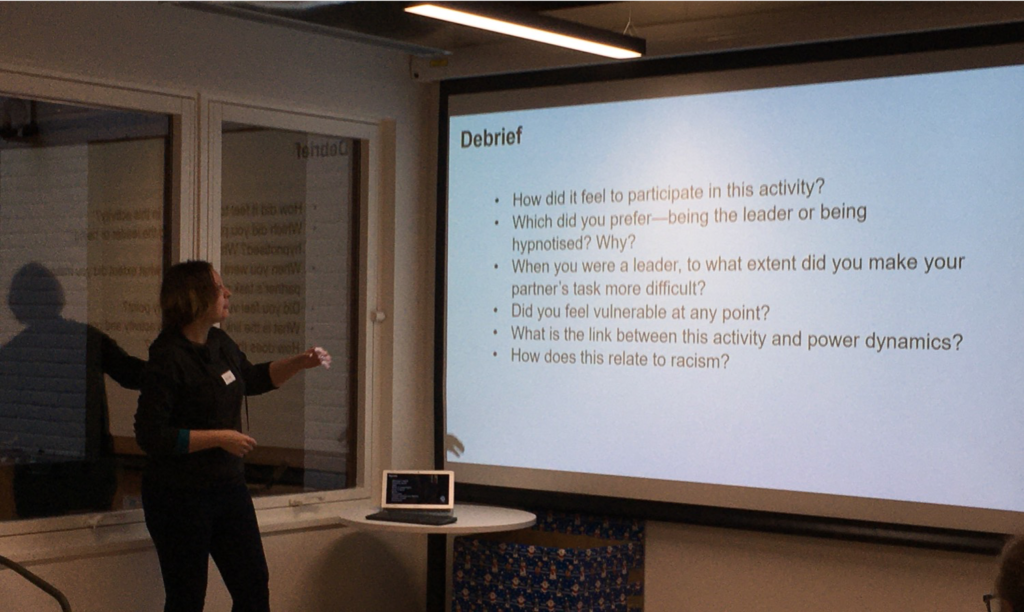 We used the prompts from the handbook for the debriefing, sparking a lively conversation and some interesting debate. Many of the attendees said they were inspired to read other methods from the handbook and explore how these could be used at their organisations.
The full training handbook will be available in print and online from February 2020. If you are interested in attending a multiplier meeting, where you would also receive a printed copy of the training handbook, contact your local partner organisation. The online version will be available on this website.